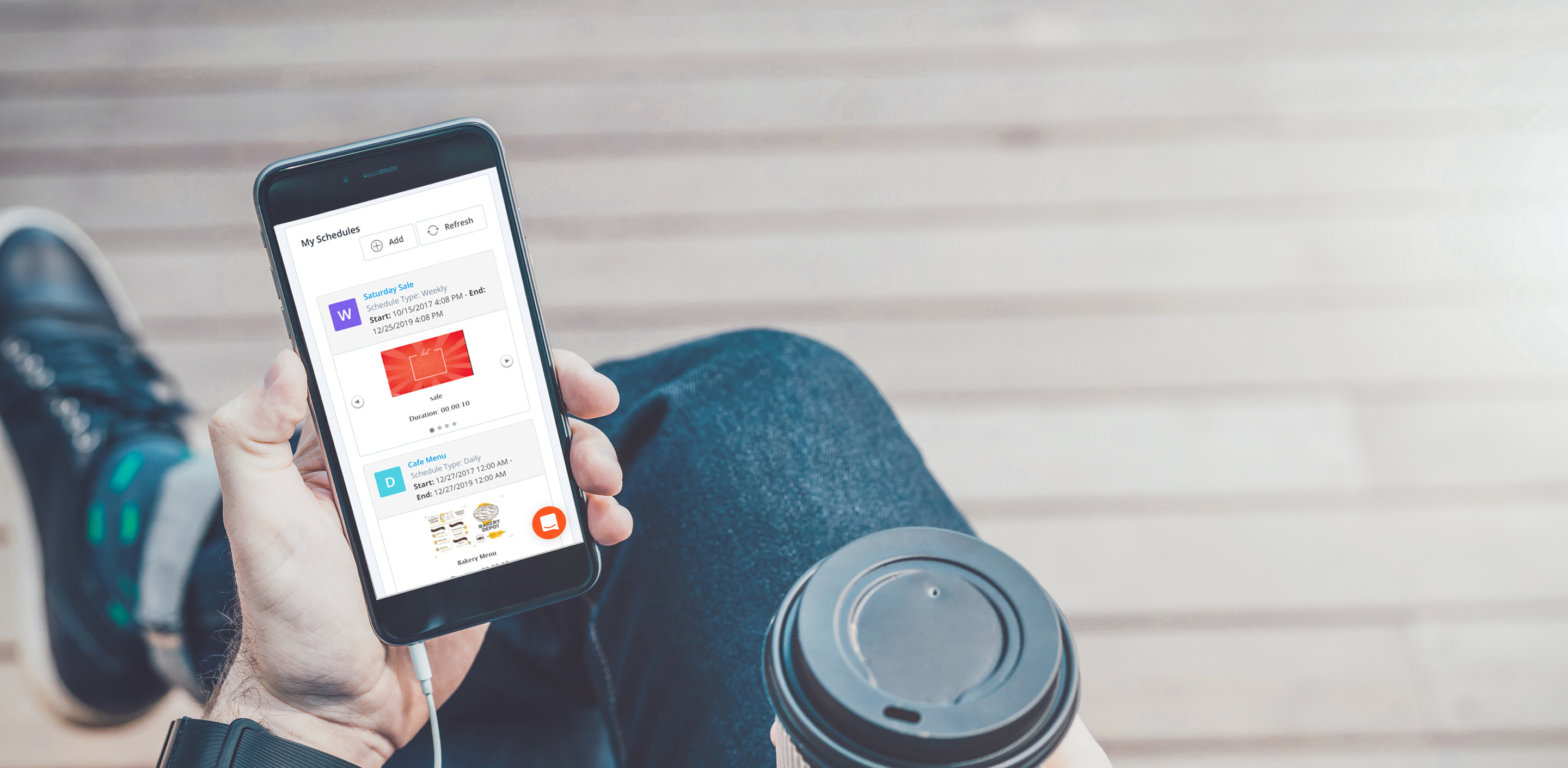 Digital Signage for
Everyone...........
The easiest way to turn your TV or digital device into a powerful communication tool.
Sign Me Up
Free 14-day trial

Easy setup

No credit card required
Getting started with MangoSigns, easy as 1-2-3
We try to keep things super simple, which is why it only takes a few minutes to sign up and get your first sign running. 3 Easy steps - done
Install the MangoSigns Player Software

Install on your Smart TV or device connected to your TV from the App Store to get your sign code. Don't have a Smart TV or device yet? Use your phone as a temporary sign to see how it works.

Choose a Template

Browse through our template library to find one that is perfect to deliver your message. Edit it right in your browser using the MangoSigns Editor, no other programs are needed.

Schedule When it Should Show

Pick the opportune time to display content on your signs. With the ability to choose when your content displays down to the second, your options are unlimited.
Digital Signage Built for You
Discover how easy it is to get started with digital signage. We provide a simple platform that lets anyone turn their TVs into digital signs.
MangoSigns Editor
A flexible and full-control drag-and-drop design experience you'll love to use. Create your own custom digital sign content without the restrictions of other digital signage platforms.
Highly customizable
Don't settle for the ability to just enable or disable an 'App'. With MangoSigns, you are free to change or modify everything you see. Change font colors, sizes, add animations and effects, you are in complete control.
Choose where and when
With our flexible scheduling capability, pick what you would like to show, when you want to show it. Show different content in the morning than you show in the afternoon and have your screens change automatically.
Works with everything
Show up to date posts from your social media accounts, real time weather and forecasts, a countdown to a specific event and so much more with our dozens of apps and integrations available. Looking for another integration, just ask us!
Simple to set up
We built our platform with simplicity in mind. Add your first sign and send content to it in a matter of minutes. You can use a Fire TV Stick, Android, Windows or even a Chrome device to power your signs.
Vast Template Library
Keep your signs fresh with over 130 professionaly designed templates to choose from, with more added each week.
VIEW TEMPLATES
Start with a hand-crafted, inspiring template or theme
Made with love by our talented designers, updated frequently to keep your signs looking fresh and current.
Manage your signs from anywhere
Change the content on your signs from any of your devices, putting you in full control of what is showing on your screens at any give time from anywhere in the world.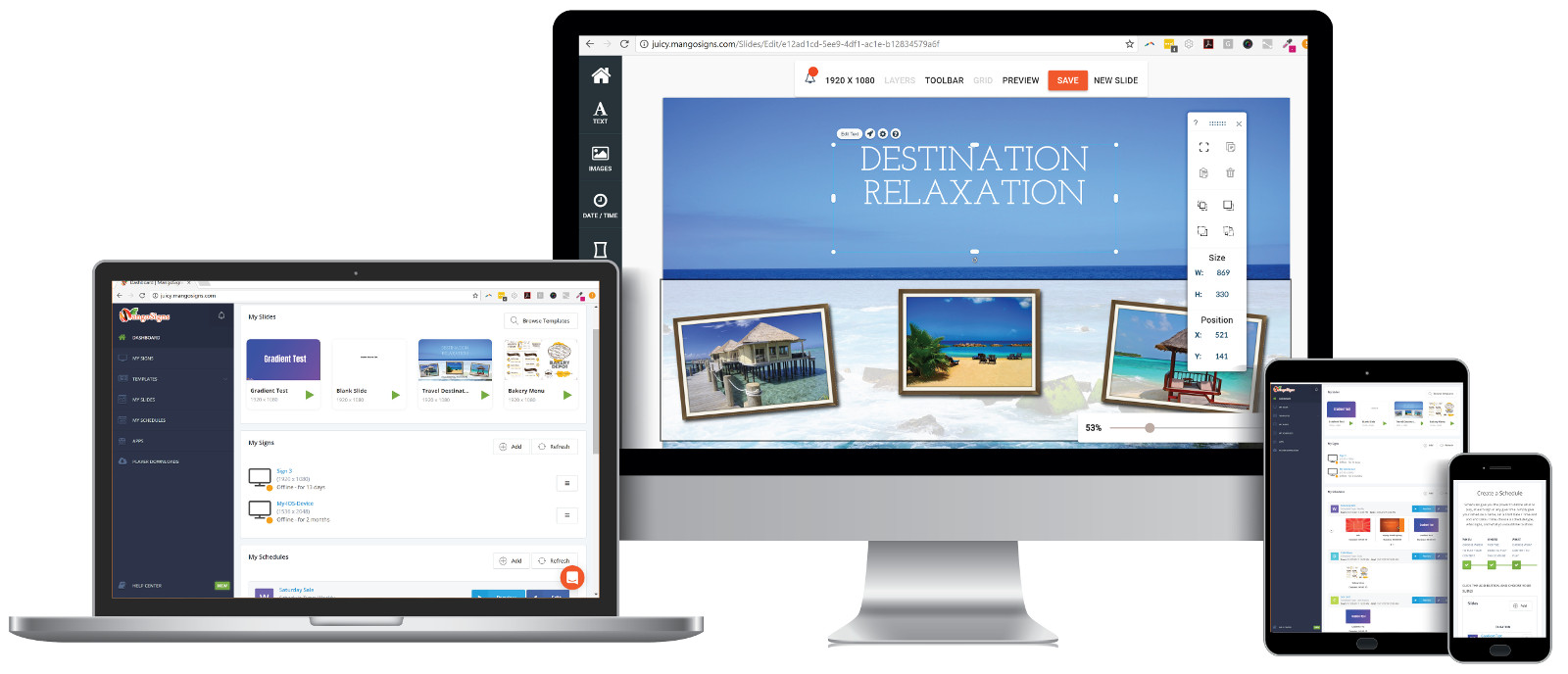 Start creating your sign content in your browser
Begin your free trial no credit card required
Use your own hardware, or purchase a pre-configured MangoSigns Box
You are free to use your own hardware, or Smart TV, or you can purchase a pre-configured MangoSigns box that connects to your TV and WiFi or network.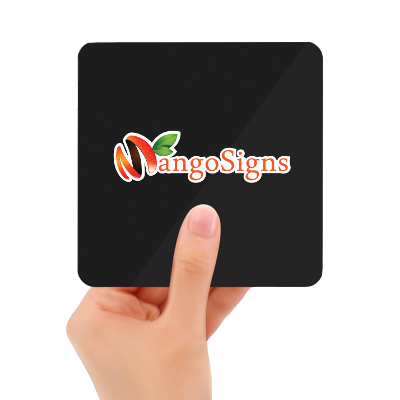 MangoSigns Box
Our MangoSigns Boxes are pre-configured and take only a few minutes to get up and running. Simply plug into the HDMI port on your TV and connect it to the internet to link the player to your account.
---
Learn More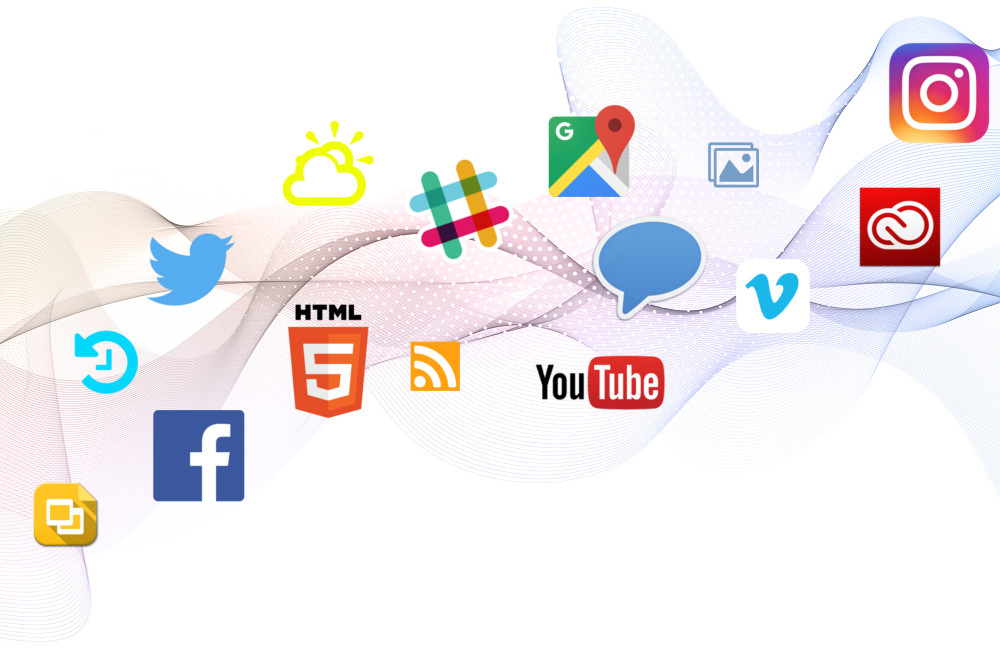 Integrates with all of your favorite apps
Keep your signs current with our real time app integrations, allowing you to pull information from all over to show on your signs.