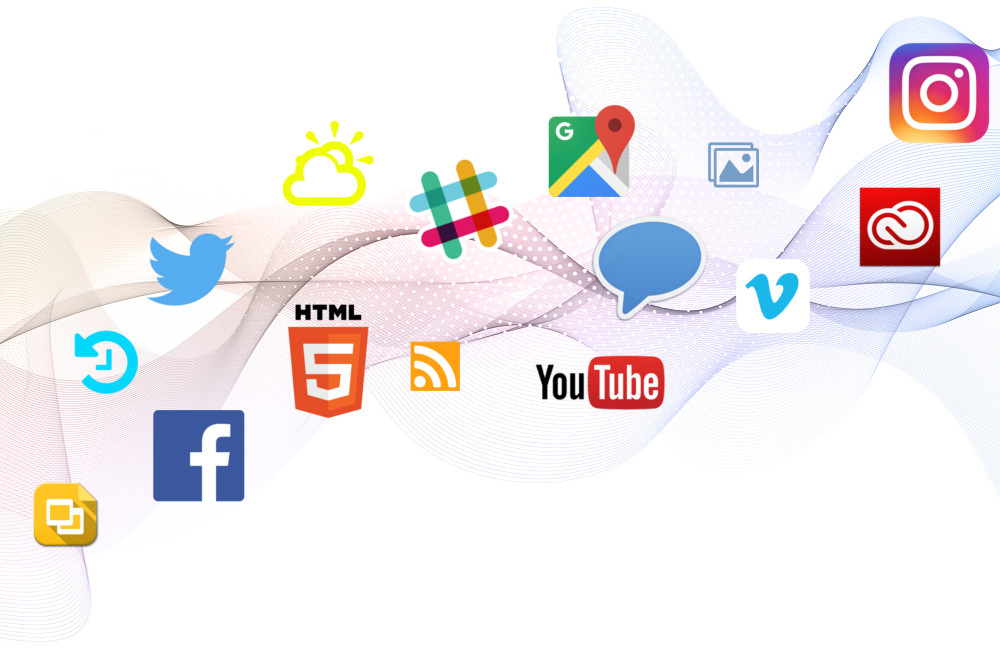 Works with all of your favorite apps
MangoSigns allows you to easily integrate your favorite apps into your digital signage
---
Don't see what you want? Request an Integration ↗
Free Plan Apps
The following apps are included in the Free plan. Create powerful content using these apps below and bring your signs to life.
Premium Apps
The MangoSigns Premium apps are included in the Mango Signs Premium plan. These powerful apps help pull information from your connected applications to keep your signs fresh and up to date with content that already exists.
Apps Coming Soon
Thank you for voting for what you would like to see next. Here are some of the apps that we are working on that will be available soon.
Proposed Apps
Here are some app ideas that the team has come up with or customers like yourself have recommended. Please log in to your account to vote on what we integrate with next. Don't see one you want? Request an Integration