Share Important Information
In your lobby and across campus
Remind students of upcoming events
Display an animated countdown to an important date
Promote after school activities and summer camps
Apps helpful for schools
Advanced UserPermissions
Invite students as users and grant them specific access based permissions you choose. You can enable or limit access to slides, templates, signs, schedules and more.
Learn More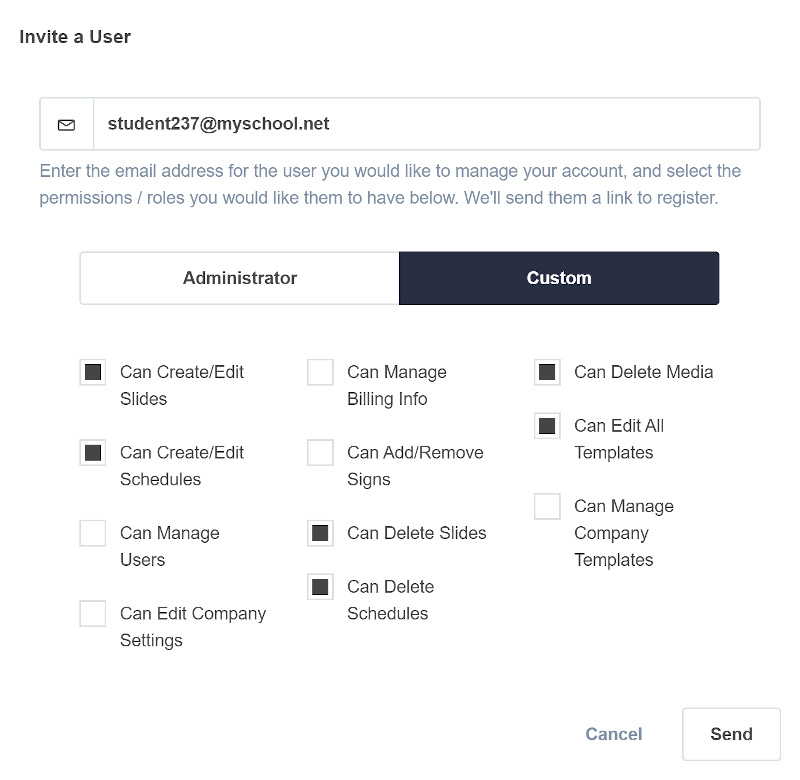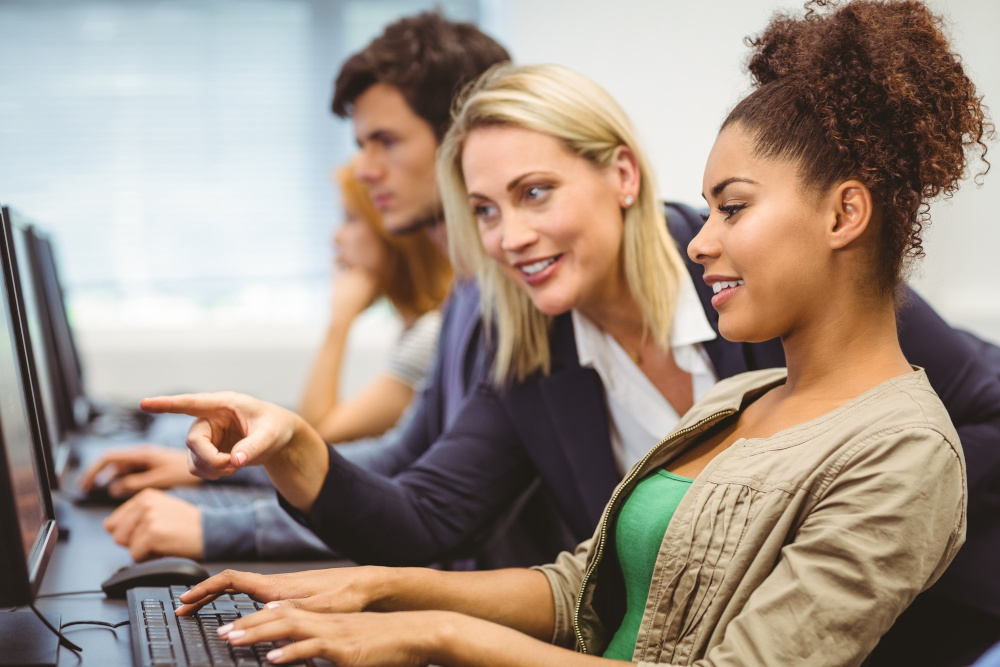 Multi-Audience Communication
Display class assignments, schedules, school hours and car pickup times
Show the weather forecast and important reminders
Link your social media accounts and display up to date animated posts
Apps helpful for schools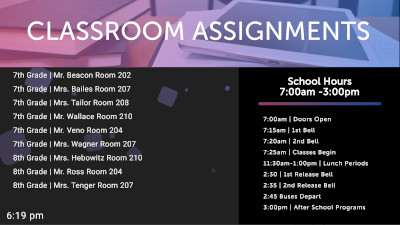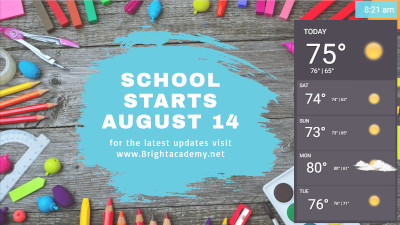 Easily schedule content where you want when you want
With powerful scheduling capabilities, you are in control of playing content around your campus when you want it to be shown.
See additional features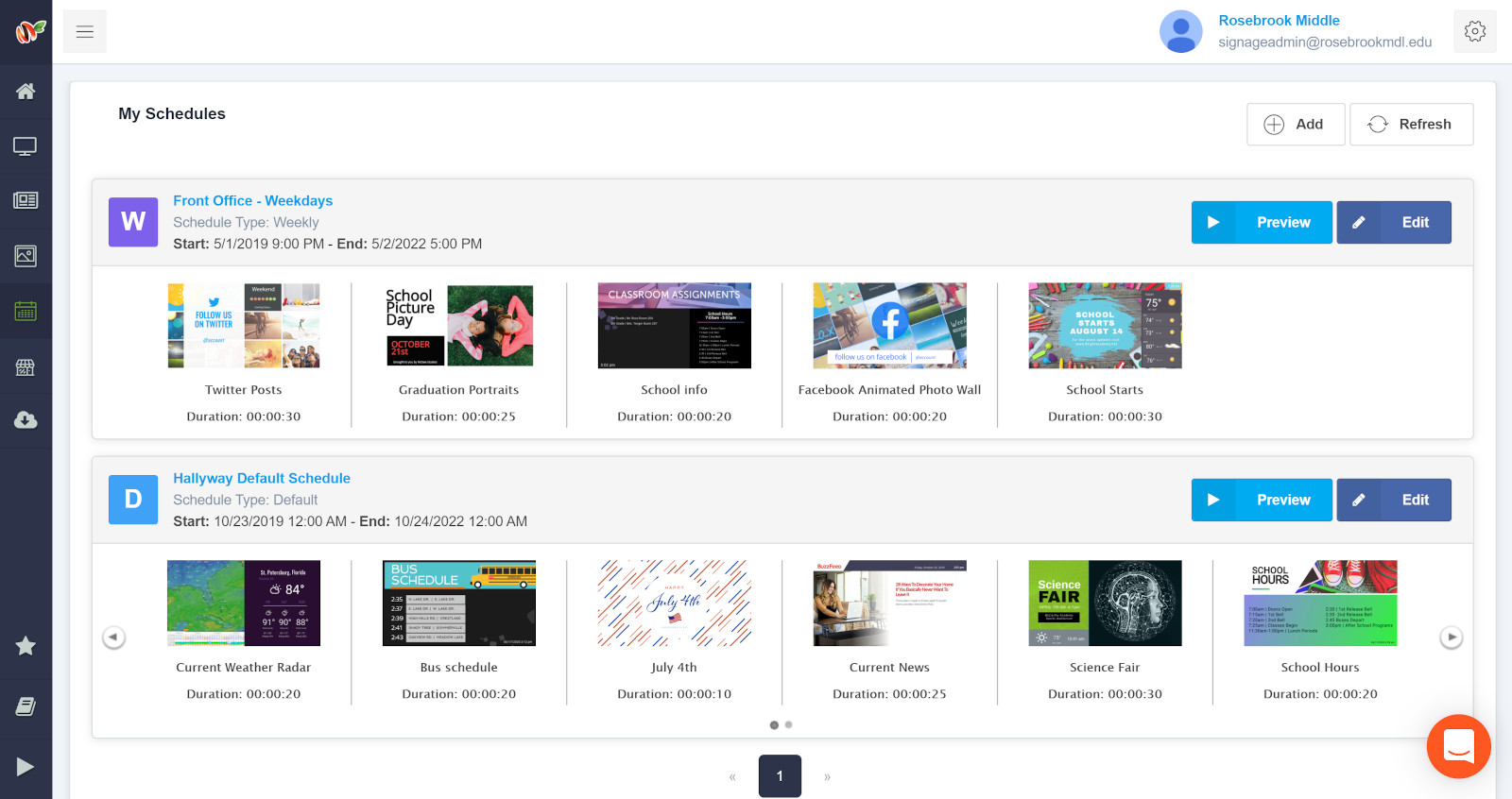 Fresh templates make your job easier
Celebrate holidays and inform of school closures by choosing from our library of holiday templates
Easily update and display your weekly breakfast and lunch menus
Incorporate image slideshows, videos, google slides, powerpoint and other integrations on your signs
Apps helpful for schools